Security expert Witherspoon
CHARLES WITHERSPOON
Private security consultant, educator, published author, and former law enforcement official, Mr. Witherspoon represents our top management with pride. His 38-year experience in law enforcement, developing and overseeing operational plans, managing drug interdiction teams, threat assessments, counterintelligence to terrorism, and responding to active shooter situations, as well as securing large-scale events, venues, buildings, assets, and VIPs is unparalleled.
He has a Bachelor of Arts degree from Pfeiffer University plus a Masters of Business Administration degree from the University of Phoenix and has proudly served in the Charlotte Mecklenburg Police Department in Charlotte, North Carolina.
His passion for Criminal justice led Mr. Witherspoon to serve as Dean of Academics at ITT-Technical Institute for over 3 years. There, he managed over four different academic disciplines, 350 students and 36 professors on academic-related issues. He also served as an Adjunct Instructor for more than seven years within the Department of Criminal Justice.
In the United States Army, Mr. Witherspoon served as manager for a 9-man rapid deployment division team that responded to crisis situations in hotspots across the globe. He is currently honorably discharged and maintains a Top Secret Clearance with the US Army for his time in service.
In addition, he co-founded and acts as Chief Operations Officer for a non-profit organization – Jacobs Ladder Youth Alternative Incorporated.
In his outstanding career, Mr. Witherspoon has won the Chief's Excellence & Community Leadership Award seven times. He also served as National Spokesman on Criminal Justice Reform and Consultant of Active Shooter Training. In 2011 he was inducted into Biltmore Who's Who. He served as representative of the 2016 Law Enforcement Integrity Act and was the 2019 nominee for Caldwell County NC Black Authors Hall of Fame for his book (No Title to Success).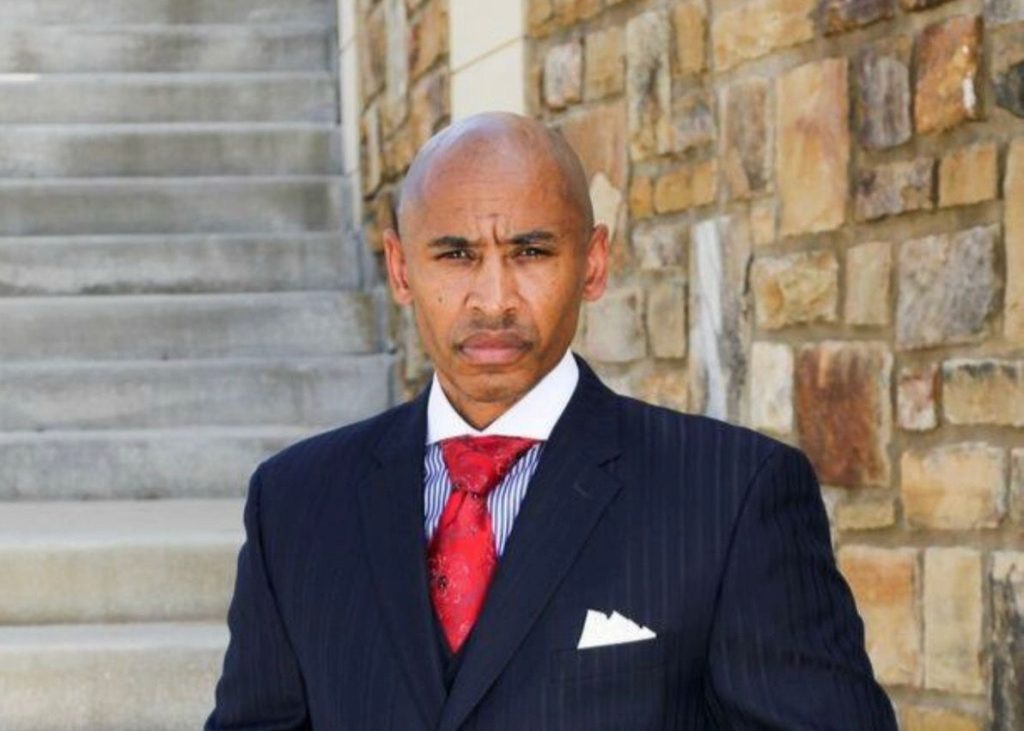 Mr. Witherspoon has worked on developing behavior modification techniques for Homeland Security Transportation Security Agents that ensure safe travel with public transportation facilities, and a crime reduction strategy titled 'Strategically Managing and Responding through Technology' (SMARTT). While serving at Charlotte Mecklenburg Police Department, Mr. Witherspoon designed, developed, implemented, lead, and managed the Nuisance Enforcement Strategy Team (NEST) which consisted of 26 direct reports in 13 divisions.
Mr. Witherspoon was directly involved in the successful efforts to identify, disrupt, and respond to terrorist and other security threats to America's transportation resources and served as a lead agent while stationed at Charlotte Douglas International Airport during the 9/11 terrorist attack. In addition, he was directly responsible for de-confliction efforts and bridging the gap of communication between Law Enforcement Agencies and State, Federal, local, city, and county governments to ensure cross-functional relationships.
He has provided executive protection to the DNC-2012 and politicians, celebrity clientele, religious and world leaders. Charles has personally provided detail operations and security protection for General Colin Powel, Mayor Anthony Fox, former Mayor Rudy Giuliani, George Foreman, Phil Towns, Suze Orman, Robert Schuler, Kweisi Mfume, and NFL Quarterback Jake Delhomme. He has provided top-level security for large arenas and large-scale events for the Carolina Panthers, the Charlotte Hornets, NASCAR, the Charlotte Convention Center, and the PNC Music Pavilion.
During his career in law enforcement, Charles had the honor to serve and provide top-level security for four United States Presidents and their presidential details: President H. W. Bush Sr., President William (Bill) Clinton, President George W. Bush, and President Barack Hussein Obama.