Can Anyone Have a Bodyguard?
The short answer is 'Yes, anyone can have a bodyguard'
However, the next question you should be asking is how a bodyguard can protect you and why you should be considering hiring a bodyguard in certain circumstances.

Personal security is not to be taken lightly. It is a serious concern that requires specialized attention and management. To ensure that you have the protection you need, we recommend you hire a qualified and experienced security company for your personal security needs. Proper training and practice are the two elements that can make all the difference and that will matter most for how safeguarded you will be.
Benefits of Hiring a Bodyguard

To better understand how you can benefit from having a trained and experienced bodyguard handling your personal security needs, we'll go over only a few of the advantages of hiring a bodyguard.
Protection Whenever and However You Need It

We rely on law enforcement officials to keep us safe and make sure laws, rules, or court decisions are properly abided by everyone. But what happens when they are not? What happens when you are in a special circumstance that is compromising your safety or the safety of your loved ones?

In such situations, you will live in constant worry that the response of law enforcement may not come when and as soon as you need it to. This will translate into constant worry and feelings of uncertainty. No one can live like this for long.

Hiring a bodyguard for your personal security needs will bring you peace of mind based on the knowledge that you will constantly have a trained and skilled professional by your side, keeping you safe from harm.
Assess and Discourage Any Potential Threat

You may be confident that you can assess dangerous situations and handle them on your own. It may very well be true. But, what is also true is that you will most likely have other things to worry about than constantly scanning your environment and evaluating potential threats.

Bodyguards are highly experienced in handling potentially hazardous situations and professionally trained to respond to them. Letting professionals handle your private security needs will make you feel safeguarded and allow you the time you need to handle other important matters such as your family or your business.

In addition, having a bodyguard by your side will most likely have the effect of discouraging any potential assaults. Prevention is always a better alternative. And, even if a situation should lead to conflict, a trained bodyguard will know what security tactics to employ in each circumstance and immediately react to limit or remove the threat against you.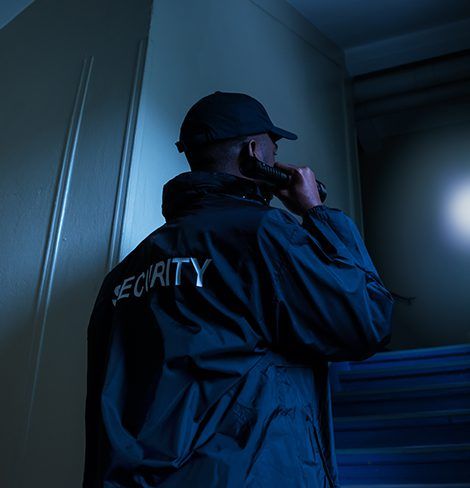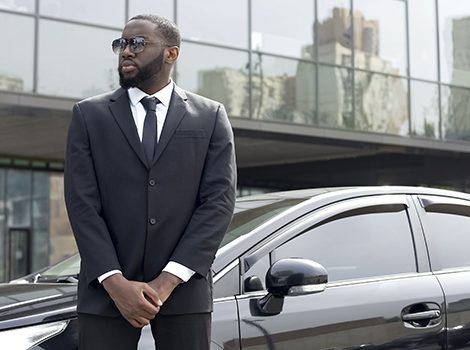 You Will Learn from the Best

Even if your private security detail does not mean having a bodyguard round the clock, the time you will be spending together will go a long way for teaching you the basics of personal protection.

Professional bodyguards can help assess the risks you are exposed to, offer you advice on how to mitigate them, and help you plan your moves to avoid any dangerous situations.
When Do I Need a Bodyguard?
Unfortunately, there are many circumstances in today's world in which your personal security may be at risk. For instance, if you are going through a bad break-up or divorce. These situations can sometimes degenerate into dangerous ones. You may find yourself unable to lead your normal life because you are constantly bombarded by unwanted attention. Hiring a bodyguard can make you feel safe and in control again and avoid all the unpleasantness associated with that situation. Another circumstance in which hiring a bodyguard is something you should be considering is when you are organizing an event where extra protection is required or recommended. You could have important guests that are exposed to risks of assault, you could be trying to prevent an unwanted guest from entering the premises. No matter what the situation, a trained and experienced bodyguard can handle all the security planning and management you'll need, as well as control access to the event. High-profile business men or women may become temporarily exposed to certain threats when they launch a new product or start a new campaign. They can benefit from hiring a bodyguard for their personal protection until the unwanted attention dies down and they can resume their normal lives. You can hire a bodyguard for a day, for a year, or only for certain travels or situations. A bodyguard can also be permanently stationed outside your home if you are worried that your family may be in danger. They can escort your kids to and from school or accompany you when you go out in public or on trips abroad. What you need to take into account is that bodyguards are not reserved for celebrities and people with very deep pockets. There are, unfortunately, certain day-to-day circumstances that may put you in harm's way. And in such circumstances, you will need proper protection. Only a trained bodyguard can help keep you and your family safe. If you find yourself in a potentially dangerous situation and want to explore your personal security options, don't hesitate to get in touch with our security experts at hello@weatherspoonsecurity.com